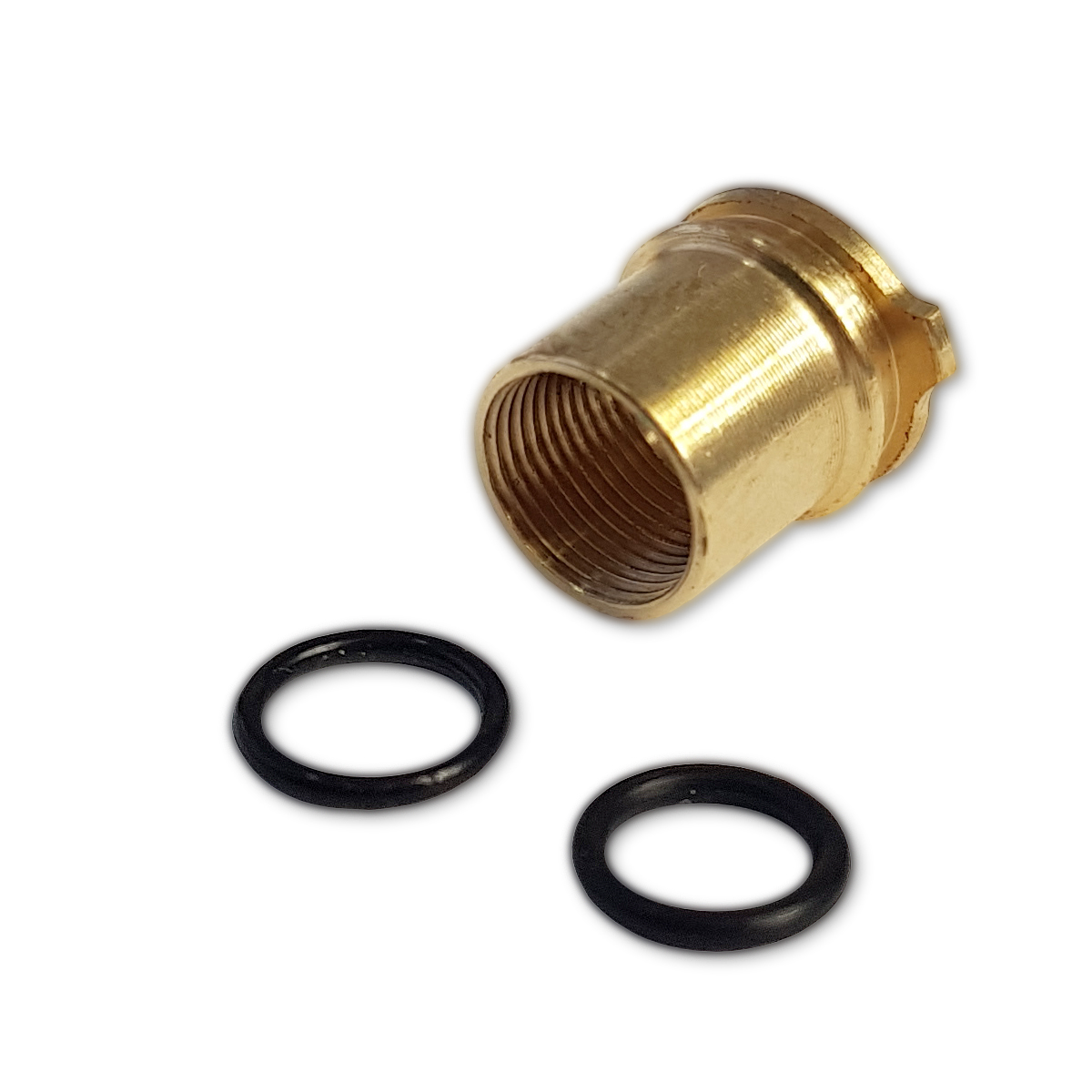 Nozz-X
Das einzige empfehlenswerte verstellbare Nozzle!
Nozz-X is a modular, adjustable lenght nozzle system, which allows you to achieve perfect seal and reliable BB feeding.
Universal base.
Two o-rings with different thickness are included with each base, so that you can choose the one which provides 100% seal and smooth nozzle movement with most cylinder heads. The base is designed so, that it cannot make a full revolution once in the gearbox, which allows you to adjust the nozzle length with closed gearbox.
Combination-options
You can combine this universal base with four tips differing in length. Both lengths are available with small or large chamfers (less or more sloped edges). Each combination of the barrel, bucking and hop chamber will be different. Therefore, in some cases a bigger chamfer will provide better seal, whereas in other a small chamfer will be more suitable.
Nozz-X allows you to adjust shape of the nozzle tip to your setup.

For combination-options click here to visit the Nozz-X Collection.
Feel free to check Peruns video on the products: